1,300+ New Tezos Developers Trained in 2019
source here
Tezos is a new decentralized blockchain that governs itself by establishing a true digital commonwealth. It facilitates formal verification, a technique which mathematically proves the correctness of the code governing transactions and boosts the security of the most sensitive or financially weighted smart contracts.
all dapp protocol education tools wallet team
all projects: 99

tzBTC
tzBTC brings the liquidity and battle-tested brand of Bitcoin (BTC) into the Tezos ecosystem, enabling BTC-backed use-cases on Tezos. Developers on Tezos can use tzBTC to enable novel financial applications on the Tezos blockchain.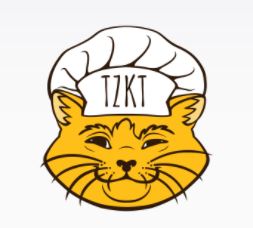 TzKt
Tezos Blockchain explorer. Developed by Baking Bad.

Coase
A digital collectible card game which uses a blockchain-powered marketplace by Kathleen Breitman (Co-Founder of Tezos).

Kiln
Kiln is a tool for baking and monitoring on the Tezos network.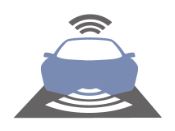 Envited
Work group for virtual proof of validation of Autonomous Driving functions. Workgroup members include automotive manufacturers such as Audi, BMW, Daimler and Porsche.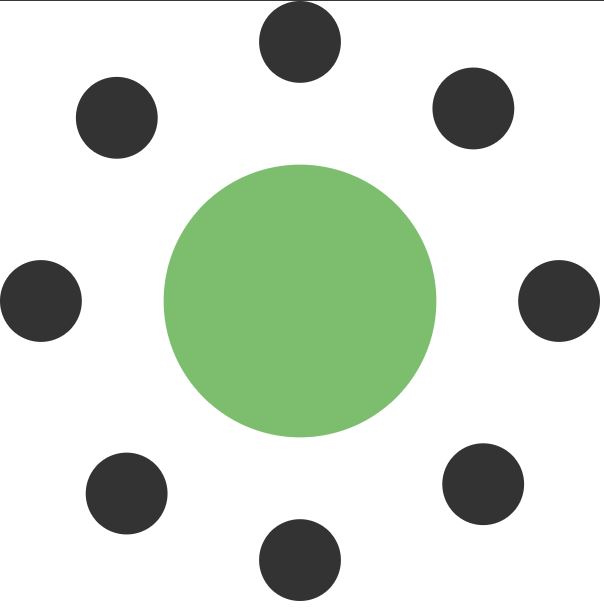 Tezos Giga Node
We built a reliable, secure, fault-tolerant, robust and geographically distributed infrastructure that capable of processing most of the day-to-day operations on the Tezos network including the peak times at the beginning of each cycle.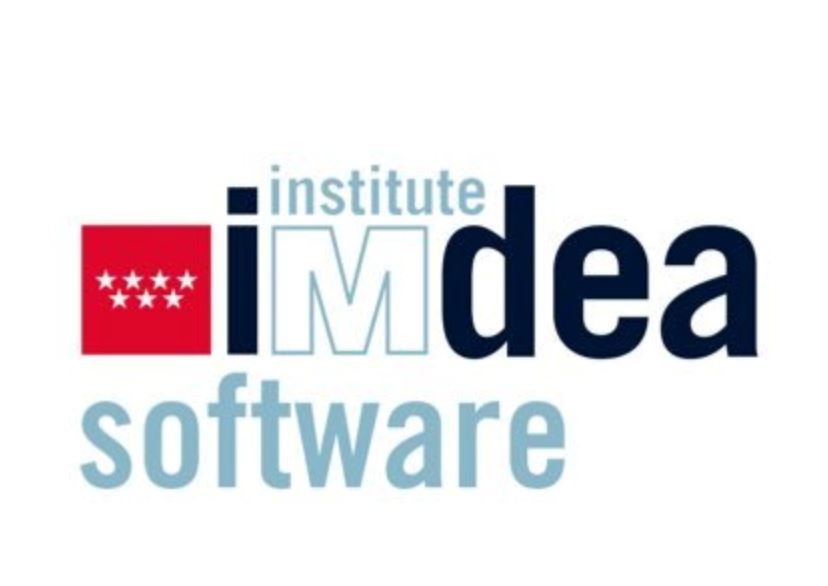 IMDEA
The iMdea Software contributes to the core development of Tezos. iMdea has signed a collaboration agreement with the Tezos Foundation and Nomadic Labs.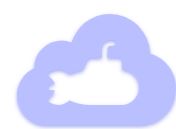 Nautilus Cloud
A full suite of tools to develop and deploy Tezos applications
Gendarmerie Nationale
The National Gendarmerie (Center for Combating Cybercrime) has implemented the first "smart contract" in the world coded by a government authority. This smart contract is coded on the Tezos blockchain.
Arronax
Interactive block explorer for Tezos built around Conseil.

Blockchair
Tezos explorer and API: Some things that make us stand out are that we provide the explorer in currently 7 languages, that we are fully private and also provide the explorer on the Tor network.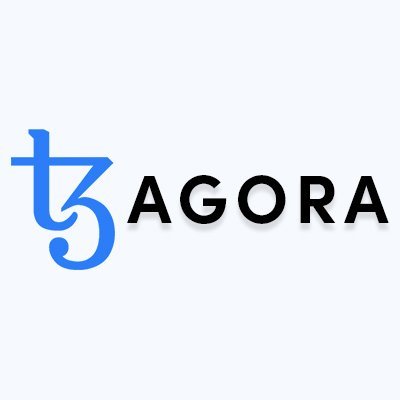 Tezos Agora
A place to monitor, discuss and learn about the long-term direction of the Tezos project.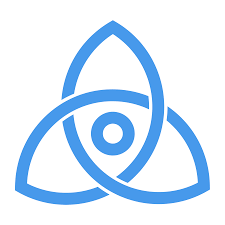 Tenderbake
Tenderbake -- Classical BFT Style Consensus for Public Blockchains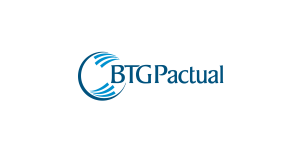 BTG
Banco BTG Pactual S.A. (BTG Pactual), the largest investment bank in Latin America, plans to conduct a deal pipeline of over $1 bn security token offerings (STO) onto the Tezos blockchain.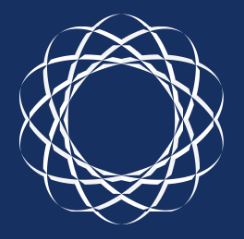 Equisafe
Equisafe is building an all-in-one Digital Investment Banking Infrastructure with the mission to make accessible investment opportunities at scale.

Tezos Finance
Innovating the new TzFi ecosystem, through good design and advanced mathematics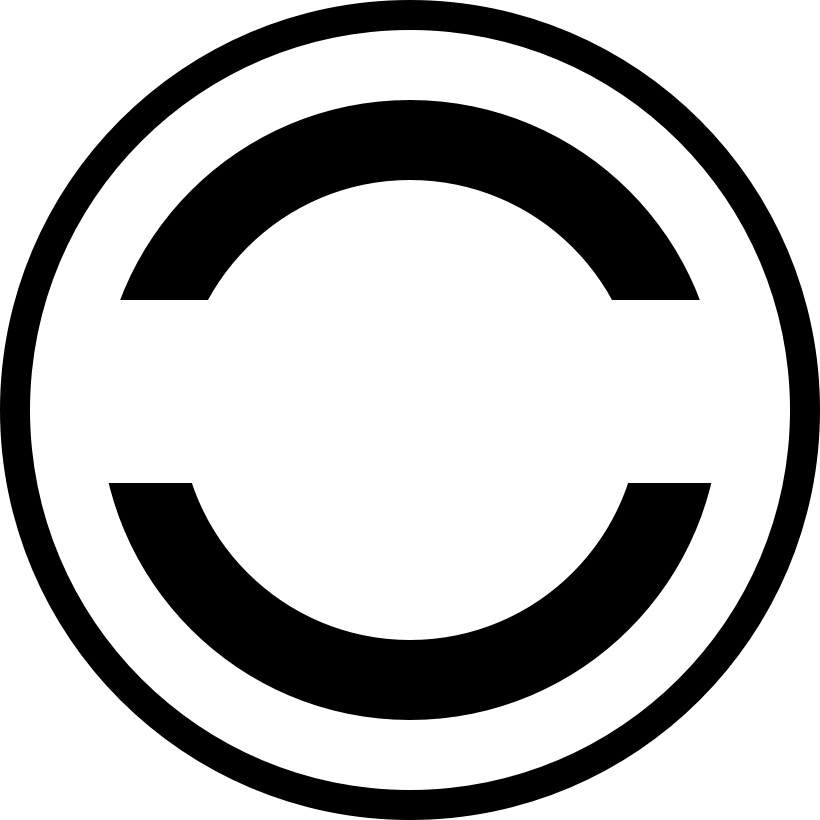 StableTez
USD Tez is set to launch Q1 2020, for purchase directly by institutional purchasers, as well as for a limited number of accredited investors.USD Tez will be the first stable-coin to launch from the StableTez suite of coins and it will exemplify the model for subsequent coins.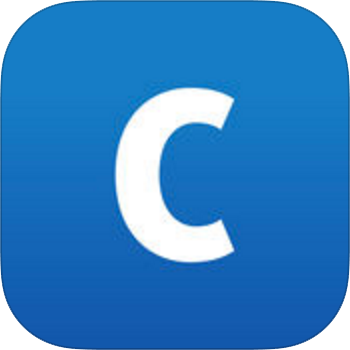 Coinbase Custody
The launch of Tezos staking through Coinbase Custody serves an acute need that existed up until now: a way for institutional participants who rely on a secure, offline custodian to take an active role in the network.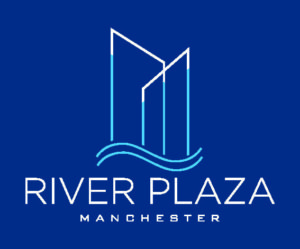 Alliance Investments
Alliance Investments intends to tokenize at least $25 million of the value of River Plaza. The River Plaza STO will be digitized using tZERO's tokenization technology and Megalodon's advisory services and issued on the Tezos Blockchain.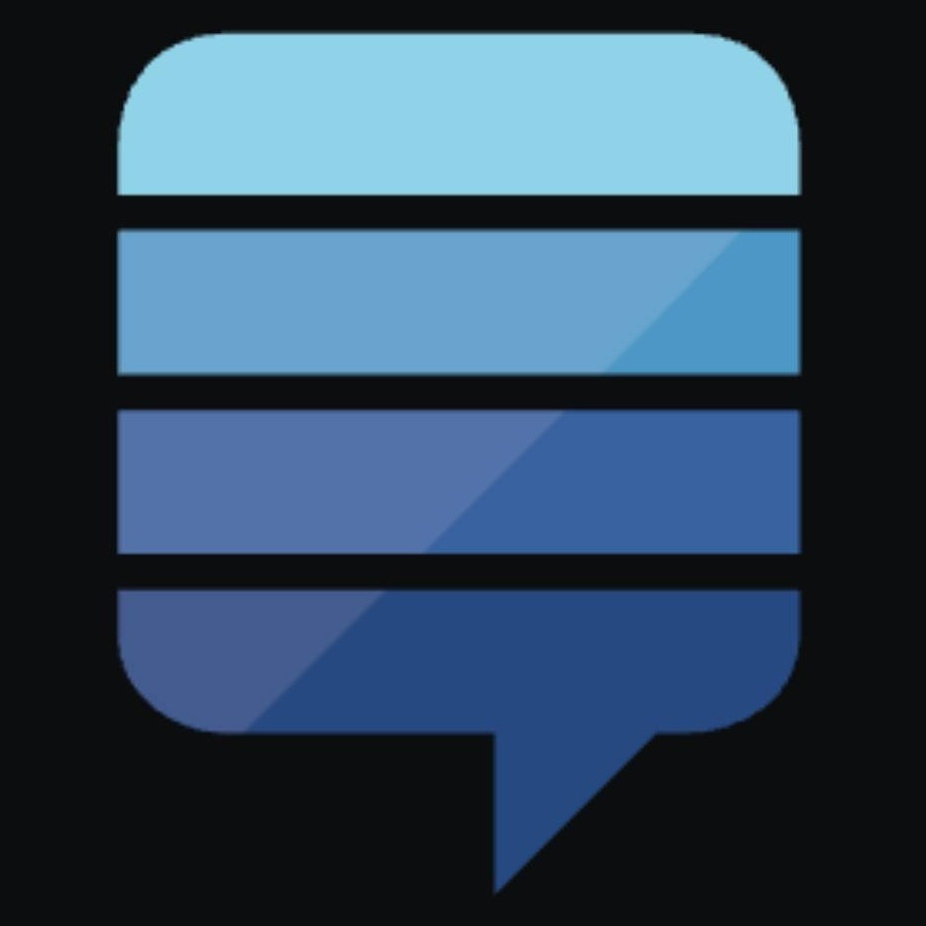 Tezos Stackexchange
The Stackexchange for Tezos. All technical / development questions go in here.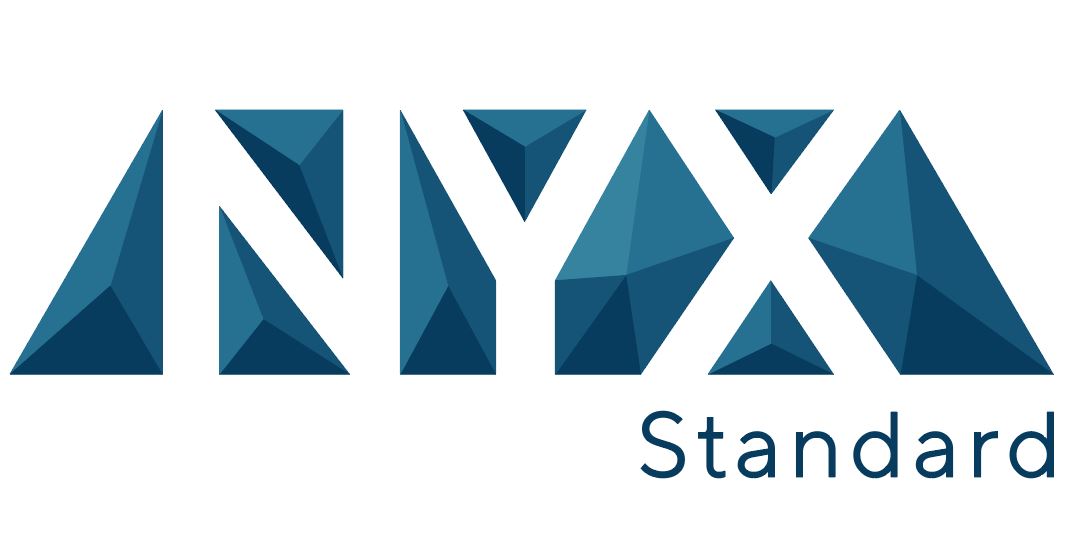 NYX Standard
A set of digital contracts standards, designed for issuers and buyers of financial instruments, to be used on the Tezos blockchain.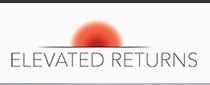 Elevated Returns
Token-focused financial group Elevated Returns will tokenize real-estate offerings on the Tezos blockchain. Elevated Returns has over $1 billion worth of real assets for future tokenization.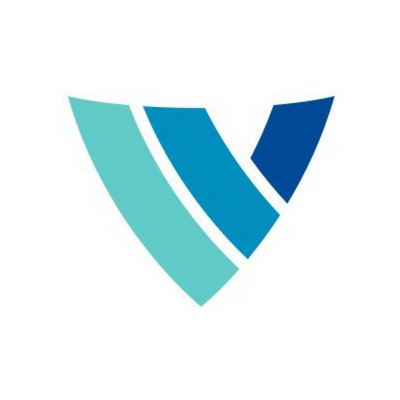 Vertalo
Transfer Agent Vertalo issues digital securities and manages data for the broker-dealers, issuers, custodians and exchanges. The company has chosen Tezos for Security Token Development.

Mininax
A minimal retro block explorer for Tezos
Silicon Valley Coin
A tokenized fund by Andra Capital focused on private, late-stage technology investments built on the Tezos Blockchain.
TezosKit
Swift SDK for Tezos and Tezos based apps on Apple platforms, including iOS, MacOS, iPadOS

Checker
Checker is a software project implementing financial logic designed to help stabilize the value of a cryptographic coin with respect to an externally provided index by Arthur Breitman (Founder of Tezos).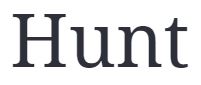 Tz Hunt
Tezos is partnering with Satoshi Treasure for a second hunt: a game where players solve challenging puzzles and technical problems to compete for prizes from a pool of 1 million XTZ (Tezos)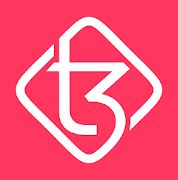 Cortez Wallet
Cortez is a mobile wallet for the Tezos blockchain, currently only on Android. Developed by Nomadic Labs.

Morley
Developer tools for the Michelson Language

Granary
Tezos smart contract & dapp development toolkit
Tezos Ukraine
Tezos Ukraine is a non-profit organization run by Ukrainian blockchain enthusiasts and industry experts.

Tulip Tools
Develoment team working on tools for Tezos.

Tezos Snapshots
Snapshots for all Tezos networks hosted by Tulip Tools via ipfs

Protofire
A blockchain and smart contracts development team creating a DeFi Developer Experience on Tezos.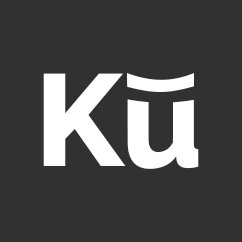 Kukai Wallet
A web based wallet for Tezos. Kukai can be run in the browser at kukai.app or as a standalone app.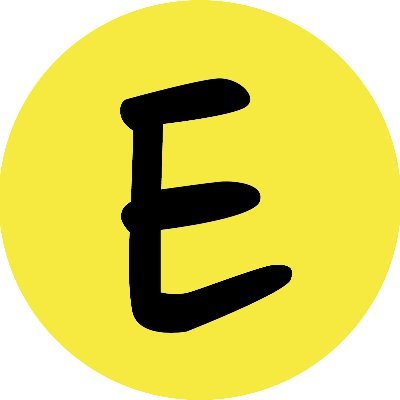 Electis
Non-profit organization aiming to promote new usage of technology for democracy and voting. Will organize a cross-university electoral vote in 2020 using a Tezos-based application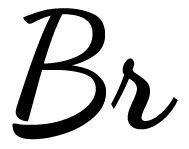 TezBridge
TezBridge is a connector between Tezos and DApps. It works on both desktop and mobile devices.

Misualizer
The michelson Visualizer - A tool to visualize all possible behaviors and trace all internal transactions in Tezos smart contracts.

eztz
Tezos JS Library compatible with the Tezos blockchain, implementing communication with the JSON RPC API and providing key generation, signing, verification, and contract interaction.

Go Tezos
Go Tezos Is a Go library that exposes and builds upon the Tezos RPC.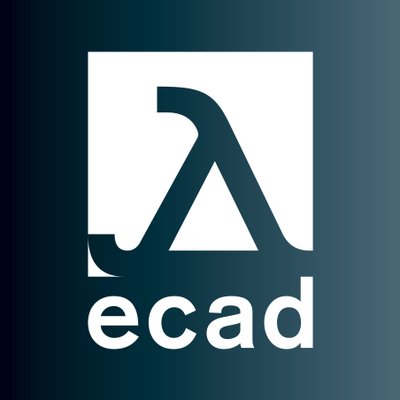 ECAD Labs
ECAD Labs Inc. is a software & services consultancy that delivers and manages projects in the areas of software development, systems engineering, open source development and support, primarily on top of the Tezos blockchain.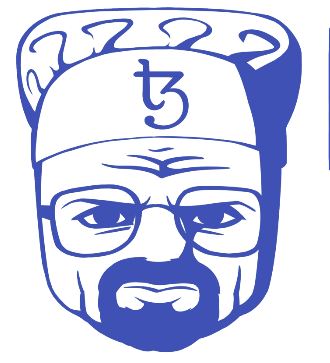 Baking Bad
Baking Bad is a team of developers, crypto-enthusiasts and friends involved in the blockchain world since 2017 and lately most time in Tezos.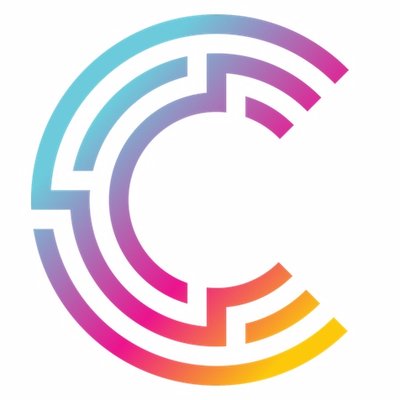 Cryptonomic
Cryptonomic is an NYC-based company committed to decentralization and digital sovereignty building several projects for Tezos.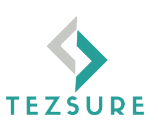 Tezsure
Tezsure is a platform to provide personalized insurance solutions to our users in a simplified way so that they can leverage the features of Blockchain and can function in a community driven insurance pool without involvment of any third party.
Thanos Wallet
Cryptocurrency wallet for the Tezos blockchain as Web Extension for your Browser, similar to Ethereum's Metamask.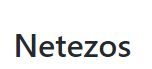 Netezos
Netezos.Rpc provides an access to the Tezos node via RPC API. There is the main class TezosRpc which you need to build queries, supported by the Tezos RPC API.

Pocket Network
The mission of Pocket Network is to connect any app, to any blockchain, on any device by providing a decentralized and trustless API layer for applications to interface with directly.

Baker Leaderboard
Bakers leaderboard of all available bakeries, not only promoted or enterprise level as it's common on most resources tools (>600)

Reward Calculator
Staking reward calculator for stake.fish, a Tezos baking service.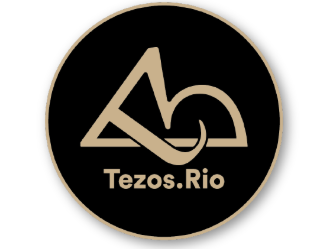 Tezos TAPS
TAPS software (acronym for Tezos Automatic Paying System), a system created to allow bakers to automate their rewards distribution to their delegators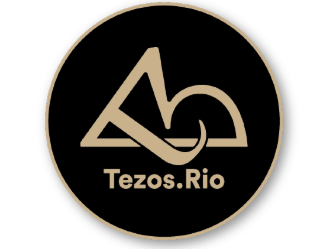 TezosJ_SDK
The TezosJ SDK library enables Android Java developers to create apps that communicates with Tezos blockchain.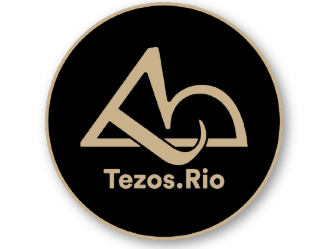 TezosJ_SDK_plainJava
A Java SDK for Tezos node interactions with Conseil support. The TezosJ SDK library enables plain Java developers to create applications that communicates with Tezos blockchain.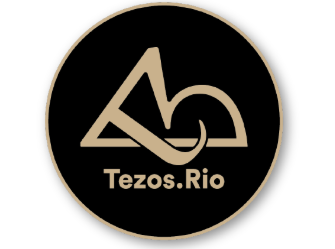 TezzeT Wallet
TEZZET is a fast, lightweight, secure and efficient Android Mobile Tezos Wallet. It is written in Java language, and uses our TezosJ_SDK library.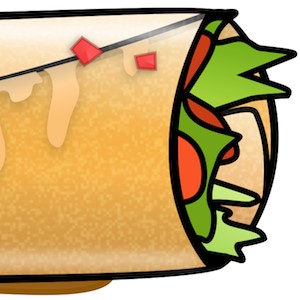 Taquito
Taquito is a TypeScript library suite that can be used to build dApps or traditional web applications on top of the Tezos blockchain. Made available as a set of npm packages, Taquito aims to make building on top of Tezos easier and more enjoyable.

PyTezos
PyTezos library is a Python toolset for Tezos blockchain, including work with keys, signatures, contracts, operations, RPC query builder, and a high-level interface for smart contract interaction.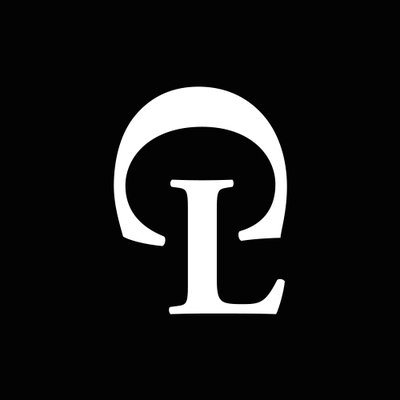 Cryptium Labs
Dev team and bakers working on the Tezos protocol, tooling and educational resources.

VIAZ
The utility of VIAZ.io is to provide a decentralized funding platform, connecting its users and acting as a conduit between the cryptosphere and fiat currency.

Tezos Notifier
Tezos Notifier Bot notifies users about transactions and other events in the Tezos blockchain.

decet
Decet is a software studio and research firm that provides new solutions for age old problems. We create digital technologies for established and seasoned industries, including the agricultural, financial and transportation markets.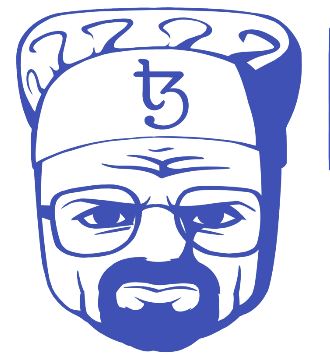 Baking Bad Baking Auditor
baking-bad.org is an independent service auditing Tezos bakers.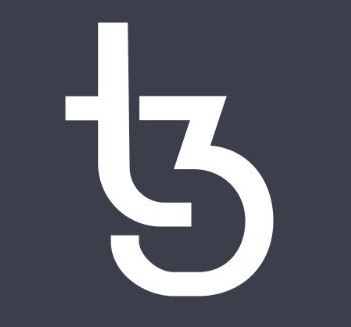 Tzstats
A modern block explorer with advanced analytics for the Tezos blockchain providing insights into on-chain activity, staking, health, growth and governance.

tezblock
tezblock MVP Release: We are excited to share with you the initial version of tezblock MVP. The Tezos block explorer built with the user in mind made possible by feedback around the Tezos ecosystem.
Better Call Dev
We are happy to present an alpha version of our explorer for smart contracts! It's written in js, operates entirely on client side, and utilizes TzScan API and Tezos node RPC.

The Michelson Language
Michelson is the domain-specific language used to write smart contracts on the Tezos blockchain.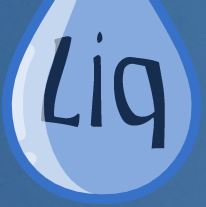 Liquidity
Liquidity is a high-level typed smart-contract language for Tezos that strictly complies with Michelson security restrictions.

SMARTPY
An intuitive and effective smart contracts language and development platform for Tezos. In Python.

fi
fi (pronounced fee) is a high-level language for Michelson, allowing programmers to easily develop on Tezos.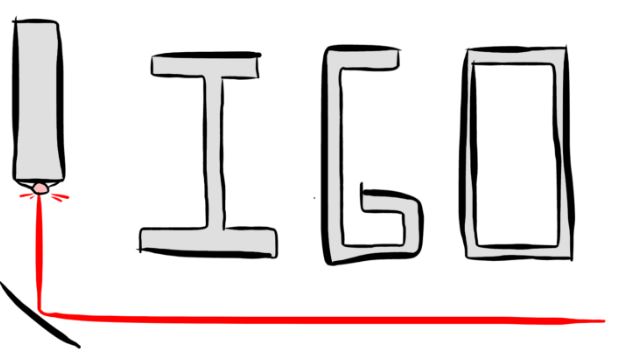 LIGO
a new smart contract language for Tezos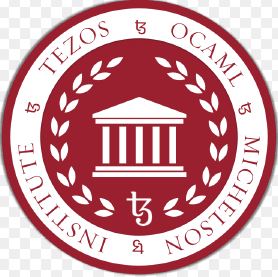 TOMI
Tezos OCaml Michelson Institute (TOMI) - a Tezos research and education foundation dedicated to the growth and advancement of the Tezos developer community.

Moneytrack
A distributed platform for directed money to create and transfer any form of non-fungible money.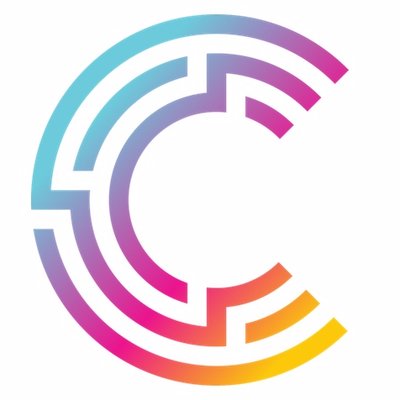 Conseil by Cryptonomic
A high-performance chain indexer. Conseil is the infrastructure for dApps that go beyond block explorers offering advanced query functionality including arbitrary filtering and aggregation.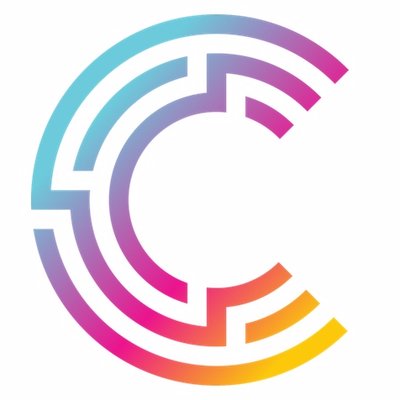 ConseilJS by Cryptonomic
A full-fledge dApp development framework in TypeScript. This library can be used for React and web development. It contains a broad range of functionality, from the an interface to the Conseil indexing service to Tezos node interactions, and hardware wallet support.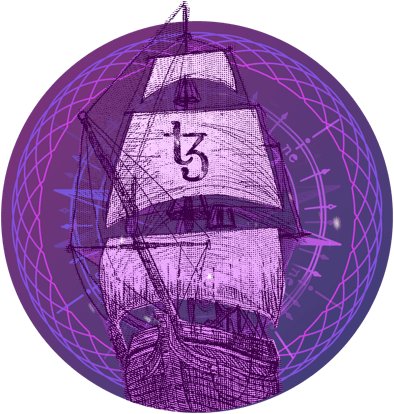 Galleon
Galleon is a deployment of Tezori, an open source wallet framework for Tezos, supporting both software and hardware wallets in eight languages on Mac, Windows, and Linux.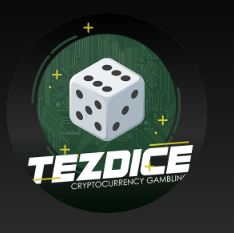 TezDice
The first and only gambling website that supports Tezos. Join us for endless rewards possibilities!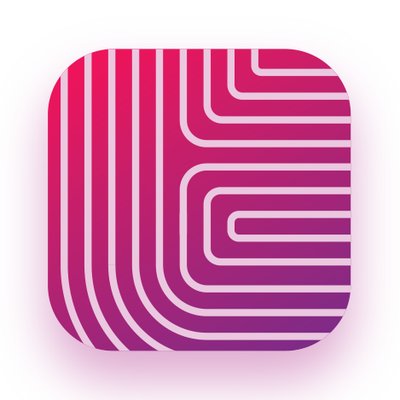 Tezbox
A wallet for Tezos for Win, Mac, browser and Android. Supporting Ledger + Trezor hardware wallets.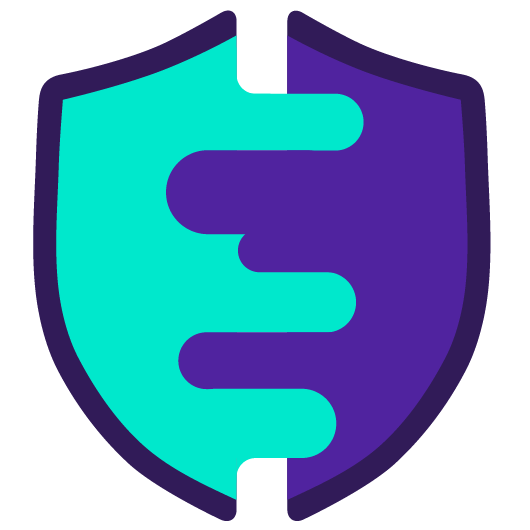 AirGap
A secure crypto wallet and grantee from the Tezos Foundation: With AirGap your old smartphone is your new hardware wallet. Secure your various crypto assets with one secret on an offline device.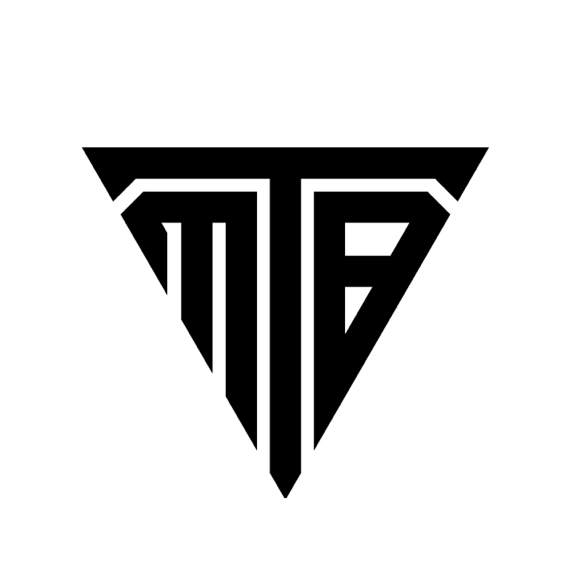 MyTezosBaker
The most up-to-date list of Tezos Delegation Services and Bakers with all the relevant information you need to know when delegating your Tezos (XTZ) Coin.

CHORUS mobility
Research and Development company working on Blockchain solutions for the future of transportation.

B9lab
We are excited to work with the Tezos Foundation to bring high-quality education and training to the Tezos community and beyond. Courses in development include a free introductory Tezos 101 course as well as a paid Tezos Developer course.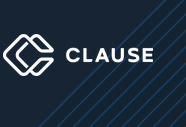 CLAUSE
Connected Contracting: Integrate your contracts with your software tools for smarter management.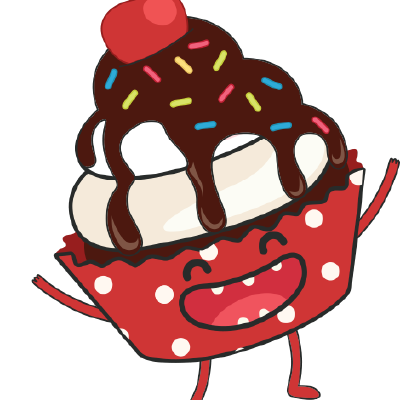 Bakechain
Bake blocks on the Tezos blockchain with our simple to use multi-platform desktop application. Enjoy the intuitive and beautiful interface, without the hassle of working with the complex command line tool.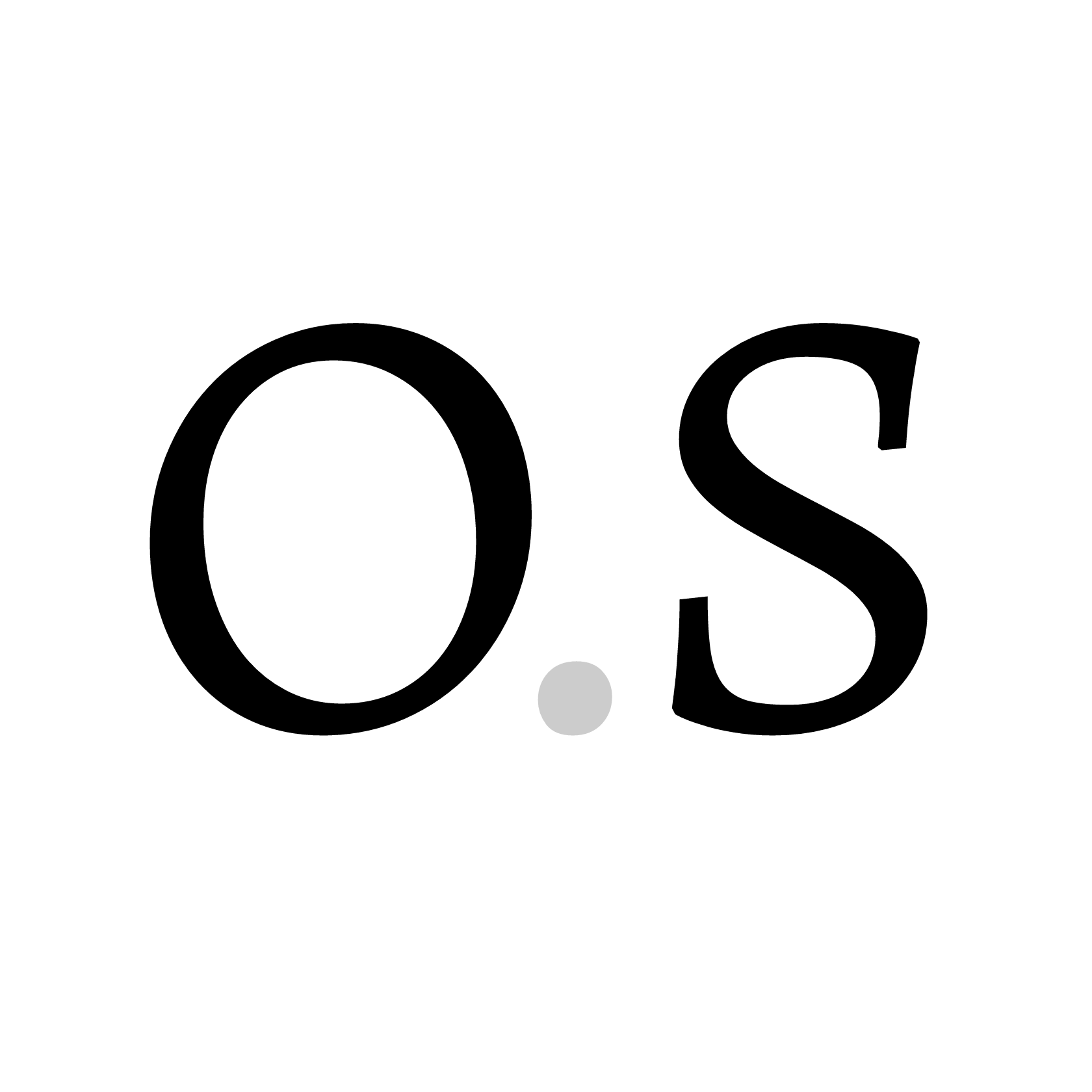 Obsidian Systems
Tezos Ledger Nano S Applications: (1)Tezos Baking; is for baking Tezos: signing new blocks, endorsements, and denunciations. (2) Tezos Wallet; is for making XTZ transactions and everything besides baking.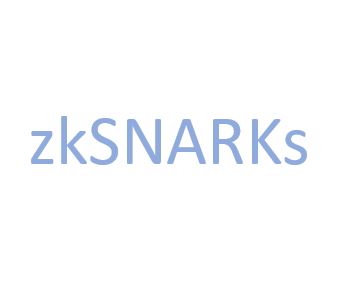 zk-SNARKS (privacy)
The sapling protocol is the new proposed protocol amendment from Nomadic Labs following the recent activation of the Babylon protocol amendment. Through sapling, as enumerated on in greater detail within the post, it will provide the "fine-tuned privacy" feature.

LegiCash
We are a blockchain technology that uses formal methods to increase the scalability and security of smart contracts.Our product will make cryptocurrency payments as easy, fast, and reliable as using a debit card.

Smart Contract Labs
Smart Contract Labs builds blockchain products on modern Proof-of-Stake platforms, like Tezos.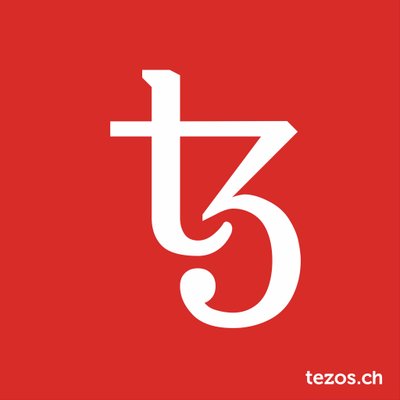 Tezos Foundation
The Tezos Foundation stands as part of the community in support of the Tezos protocol and ecosystem. Goal: 1,000 New Tezos Developers in 2019
Zednode
The zednode team will build an open-source web dashboard to help Tezos bakers with accounting, rewards payouts, and other functions that may bring transparency and accountability to baking operations. Zednode is committed to helping grow the baking ecosystem with its free and open-source tools.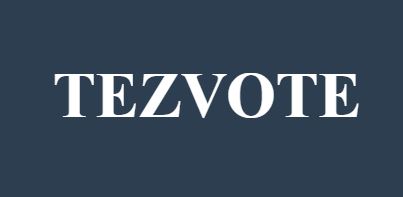 Tezvote
TezVote is a free tool developed by TezTech Labs. We aim to provide user friendly tools to help delegation services and delegators when it comes to the protocol amendment process and on-chain voting.

Tezos Commons Foundation
The mission of Tezos Commons Foundation is to foster the growth of the global Tezos ecosystem through the identification, funding and execution of projects that drive community growth, awareness and success.
Nomadic Labs
We research and develop products and services in various domains of computer science, namely distributed, decentralized, and formally verified systems.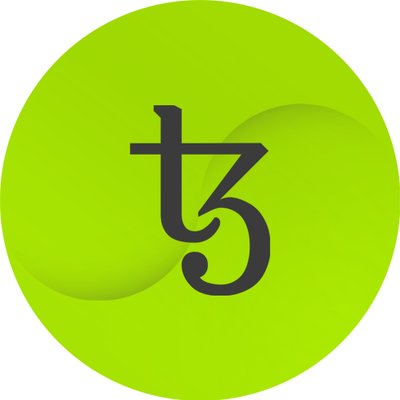 Tezos Korea
Expand and empower the Tezos community in Korea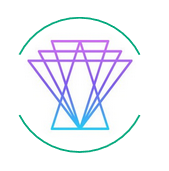 OrchestrumOS
OrchestrumOS is the first operating system that connects decentralized applications of various smart contract infrastructures through an approach focused on interoperability.

TQ Tezos
The Tocqueville Group (TQ) works to advance the Tezos ecosystem by creating open source software and other public goods, providing support to projects and companies building on Tezos, and connecting the global Tezos community.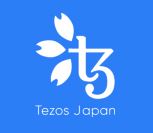 Tezos Japan
Expand and empower the Tezos community in Japan.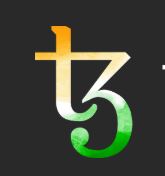 Tezos India Foundation
Dedicated to Growing the Tezos Community in India.

Tezos Southeast Asia
Independent non-profit association run and fully led by locals from Singapore, complemented by established industry veterans who provide strategic advice and oversight.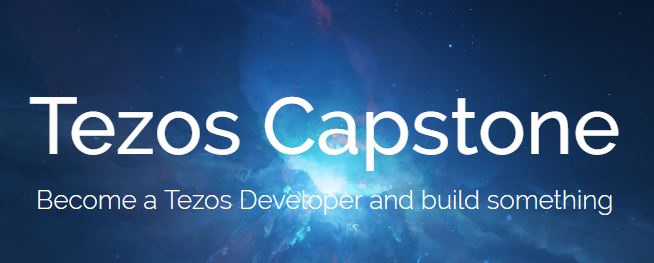 Tezos Capstone
Start your path as a Tezos blockchain developer: Tezos Capstone is a new initiative focused on introducing more developers into the Tezos ecosystem. Developers learn core blockchain and Tezos concepts, and practical dApp development experience.

Zastrin
Build a simple Dapp on Tezos [VIDEO COURSE]: In this course, you will learn the basic concepts of Tezos, tools and libraries in the Tezos ecosystem and build a fully decentralized application on the Tezos platform. You will learn the Liquidity programming language and implement a smart contract.